Mohamad Faiad
---
MOHAMED ADAM
كورس أكثر من ممتاز وشرح كافي
---
Salah Eldin El-kotb Ismael Elsherif
---
Muhammad Nezar
كنت أتوقع أمثلة حقيقية من عقود حقيقية طريقة الشرح بالقراءة من الكلام المعروض ليست أفضل طريقة لضمان الانتباه و التركيز
---
Mahmoud Ahmed Gadalkarim Farah
Excellent
---
Ashraf Elhendawi
Stunning explanation
---
Gaber ELSayed Mohamed Ghanem
---
Kamel Mohamed almaghrabi
---
Mohamed Abd Al Aziz
---
mohammed hassan
---
nadersaad
---
Mohammed Saad Eldein Mohammed Hamed
---
---
Ahmed Gamal Metwally
---
Ahmed Fatharrhman
---
Ahmed Abdelsalam
Great Job
---
---
Atef Abdalla Abdellatif Bahig
---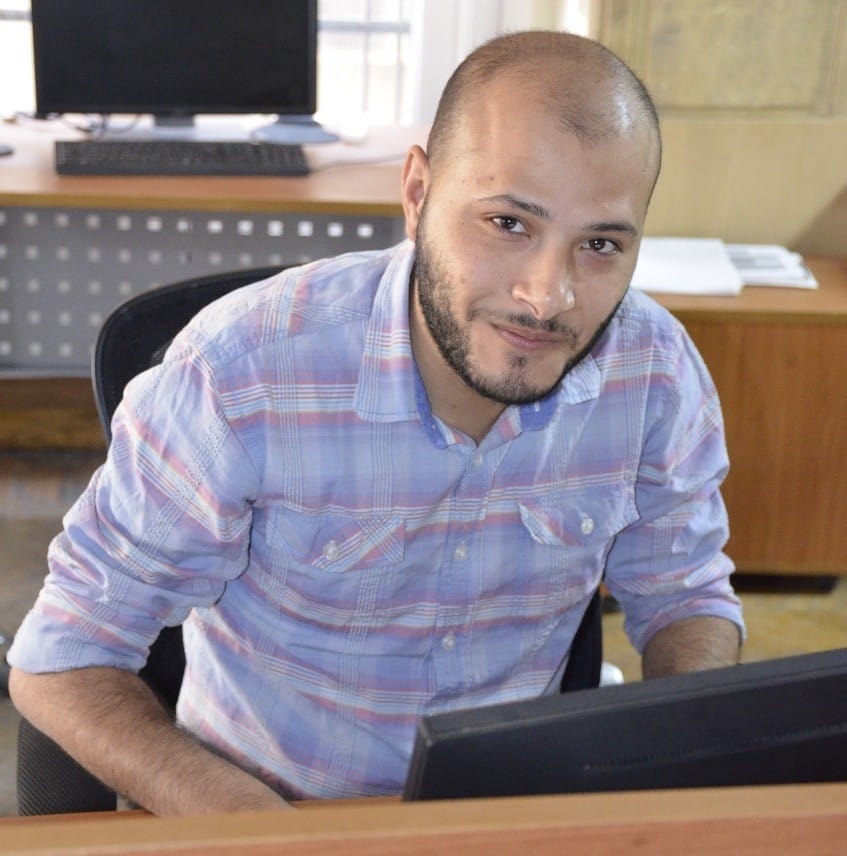 Hamada Kamal Abdel Salam
---
عمرو فايز
---
Mohab Eltohfa
---
Shaalan Omar Ettlaib
---
Rana rady mohamed
---
Ahmed hussien hussien gazar
---
Ehab Sufyan Shurrab
---
Ramy Rabie
Very good, I suggest to read the slides in English fist before tranlate it to Arabic
---
HYTHAM ELMANSY
---
KAMEL ZIED
---
عبدالرحمن سمير السيد
---
Basem
---
Moustafa Ismail Abu Dief
---
Mohamed Adel
---
---
Moustafa Abd El Fattah Mahmoud Mohamed
Very useful for all constructions parties.
---
Ahmed Samir Alhadad
---
Mohammed Saad Mohammed Elneel
---
Abdulrahman Faisal Altamimi
It is brief and detailed course for contract management . attendees shall learn a lot about this topic from this keys course .
---
Hasan Ali Mahfouz
---
reda
ممتازه جدا وجزاكم الله خيرا مجهود رائع
---
Ahmed AbdELRahman Ahmed
---
Mahmoud Mohammed Abourishah
This course is very important for managers as it explains the types and how to conclude contracts as it is beneficial to the individual level of the individual
---
Ahmed Abozaid
---
EMAD MOHAMAD WAHED AL SADEK
---
mohamed elgendy
---
Mahmoud Lutfy
---
Ahmed hussiny abdelazim
---
ahmed hassaan
1- It is good course for beginners. 2- Need to be updated to FIDIC 2017. 3- Need tp prepare a new course of study cases in real life, it will be useful and commecially sound. 4- Finally, hope you all the best. Thank you.
---
Ibrahem Abd Elhamed Ibrahem
---
Abdelhamid mohamed boltaya
---
---
Ghofran Elsheikh
---
Marwan Abdalla
---
Yasser Elkholy
---
ahmed ezzat el sayed
---
AHMED ELSAYED ELSAFOURY
---
amr mohamed ghanim ibrahim
جيده جدا ومفيده
---
ibraim al araby
---
ezzat mansour
Excellent effort, excellent lecturer, very useful course thanks
---
Yasser Sokkar
Excellent as usual. Please revise the audio of (Last video)
---